Company Overview
MyData Web Hosting was born in 2000. Our company continues to be managed by Panos Milis and has never been tradedromisempromised since its humble beginnings. Several years ago, Panos and the company branched out from simple shared Linux hosting to include Windows, Dedicated and most recently, Reseller Hosting Plans.
As a new customer, we welcome you to the fold instantly and you can be sure that any problems you may have will be handled quickly and efficiently. As none of our technicians are outsourced, you can be assured that we are not cutting corners to try and save a few euro – we are well-established and well-regarded as one of the better, most secure host in the industry.
Although MyData is a driving force and we are responsible for some major influences and changes in the hosting industry (like Web TV), above all we will never lose our close-knit feel and attitude because our connections with each other and our community are the reason for our success.
MyData isn't simply a hosting company. We are a family.
Priority Support and Reliable Web Hosting
As leading web host in the industry, MyData provides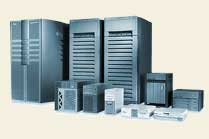 the best technicians, friendly support, and top-of-the-line hardware to transform your online presence. We offer various Web Hosting Plans that can be customized to your specific technical and personal requirements.

As always, MyData helps small, medium, and big businesses gain the edge over their competition with 24/7 Support and immediate technical assistance. Our plans are not only affordable but put your business online in a secure and efficient environment, with reliable quad-core processors to back you up. Our on-demand Web Hosting Solutions will give you everything you need to get started and our Managed Dedicated Solutions assure that your machine runs smoothly, receives daily care, and will outperform any host out there.
Easy to manage our Web Hosting Plans can:
As such, MyData Web Hosting:
offers an affordable, reliable choice for your website

provides fast, secure processors

hosts customers worldwide

operates out of the most prestigious, state-of-the-art datacenters in US, Europe

comprises more than 15 fully-owned servers

offers a robust, dual gig-E network

coming soon